Professional Reading Program
2016 Professional Reading Session 
Inviting the Great Composers into Our Studios
Seminar leader: June Ewell, NCTM
Reading the books on this year's Professional Reading list can facilitate a relationship with the great composers and can bring them to life in our studios as we use them to inspire our students and revitalize our teaching. 
Reading list:
1. The Great Pianists: From Mozart to the Present by Harold C. Schonberg (Paperback, $17.50 on Amazon). 
This 500-page book brings to life the brilliant, stylish, and sometimes eccentric personalities, methods, and technical peculiarities of history's greatest pianists, most of whom were composers. A fascinating anthology, very colorful and engaging. The author was a Pulitzer Prize winner—a music critic for the New York Times for 30 years. 
2. Clara Schumann: The Artist and the Woman  by Nancy B. Reich (Paperback, $16.44 on Amazon, 288 pages).
This book is known as the best modern study of Clara Schumann available in English. Clara Schumann was an artist, wife, mother, teacher, editor, and creative partner of Friedrich Wieck, Robert Schumann, and Johannes Brahms. The author's research for this book gives us a greater awareness of the impact of class and gender on music history and of the enduring influence of Clara Schumann on pianists and pianism throughout the world. 
3. Claude Debussy by Paul Roberts (Paperback, $13.75 on Amazon, 223 pages plus a catalog of works).
Paul Roberts is a concert pianist who has recorded CDs of Debussy's piano music and DVDs of Debussy's Preludes and La Mer. The book is the culmination of his lifelong fascination with Debussy as well as his personal connection to Debussy's music, and the art that influenced him. There is a chapter on "Poetry, Painting and Music" as well as photographs of Impressionist painting connected with Debussy's music.
Supplemental reading:
1. What to Listen for in Great Music by Aaron Copland (Paperback, $7.95 on Amazon, 232 pages) 
How wonderful that a great American composer teaches us how to listen to music! An important book for us as teachers.
2. Chopin: A Listener's Guide to the Master of the Piano by Victor Lederer (Paperback with CD, $12.77 on Amazon) 
This 140-page book is one of a series called "Unlocking the Masters." There is one biographical chapter; other chapters are each devoted to a genre of Chopin works, with tips on listening and understanding, with references to the accompanying CD.
3. Beethoven for Kids: His Life and Music by Helen Bauer (Paperback, $12.00 on Amazon, one of the "For Kids" series) Our students are fascinated with Beethoven, and this book makes him come alive for ages 10 and above; it's also great for adults. The book explains many complex musical concepts and includes 21 hands-on activities.
Suggestions for getting the most out of the reading program:
1. Start early—this summer! Reserve your first book at the library or order it from Amazon. 
2. Invite someone to join you in a reading discussion, perhaps a book club through your local MTA. Or a friend who will also read and then discuss over coffee.
3. Read with a pencil in hand. If you own the book, highlight ideas to use in your teaching.
4. Write a one-page summary of the book with bullet points of the main ideas that impressed you and that you can use in your studio. Remember that writing a book summary can be used for points toward NCTM renewal.
5. Apply new ideas as you and your students work on music from these composers.
6. Share with me ways you have been and are being influenced by the great composers and how you bring them into your teaching. What are you learning from them? Send to june@ewell.com. I will try to include them in the next article on the Professional Reading Program.
7. Come to the 2017 Professional Reading Conference Workshop so that we can learn from each other!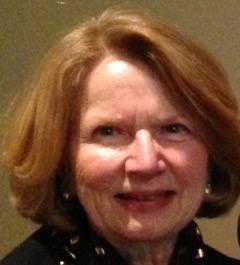 I was having a conversation with Brahms the other day, a few days before my performance group, as I was preparing to play his Intermezzo in E major, Op. 116, No. 4. I have fallen in love with Brahms, but on that day I told him that if my performance didn't go well the next day, he and I would not be on speaking terms. Fortunately, we did work well together and the relationship continues!  I have become fascinated with music history, and how the composers have had a profound influence on us, even with the passing of so many years. And I've found that my students enjoy my sharing tidbits about composers as we are working together on interpreting their music. 
We have a plethora of books at our fingertips that make it possible for the great composers to continue to teach and inspire us. Reading the books on this year's Professional Reading list can facilitate a relationship with the great composers that can bring them to life in our studios as we use them to inspire our students and revitalize our teaching. It was hard for me to choose only six books!
June Ewell, NCTM, maintains an active piano studio in beautiful Monument, CO. A nurse in her former life, she began teaching in midlife and is passionate about it. An admitted book addict, she loves music history, and is happy to be the Professional Reading Program chair for this year.
The Professional Reading Program is a membership service of CSMTA. It is designed to:
Afford a means of communication, dialogue, and discussion among teachers.
Extend parameters of knowledge through the reading of a variety of books.
Utilize the interest, expertise, and experience of the selected leader.
Provide program-building opportunity for local associations.
Grant points towards the renewal of MTNA Professional Certification.
Each year, the CSMTA Professional Reading Program Chairperson will select a new leader.  This leader will choose a topic and a list of books to be read by the participants.  The list of three books will be published in the October Notes & News, the CSMTA newsletter.  Local associations are encouraged to hold meetings throughout the year, in which members can discuss the books as they read them.
At the CSMTA conference, the leader will present a 50-minute session covering the book list.  In order to obtain points towards the renewal of MTNA Professional Certification, members must read all of the books and attend the session at the CSMTA conference.